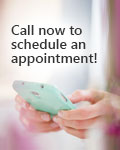 Outstanding Dental Implants with Implant & Family Dentistry.
Implant & Family Dentistry serves the Marietta, Atlanta, Roswell, Kennesaw, Vinings and Cobb County areas. We also provide dentures, cosmetic dentistry and wisdom teeth.
Implant Dentistry Service Areas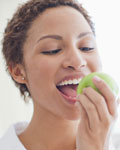 Marietta
Marietta - Dental Implants: Implant dentist and trusted implant dentistry with Implant & Family Dentistry. Contact Dr. Christopher Bakke to learn about your options. We also provide dentures, cosmetic dentistry and wisdom teeth.
Atlanta
Dental Implants - Atlanta: Call us today at (855) 532-9883.  The team at Implant & Family Dentistry is highly trained in affordable dental implants as an alternative to dentures.
Roswell
Tooth Implant - Roswell: As a implant dentist Dr. Bakke has helped many patients get the beautiful smile they have always wanted.
Kennesaw
Dental Implants - Kennesaw: If you've been putting off dental care for years, now is the time to contact Implant & Family Dentistry.  Call our friendly team at (855) 532-9883 to schedule a consultation.
Vinings
Tooth Implant - Vinings: Dr. Bakke and his staff are committed to helping you understand your implant dentistry options.
---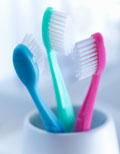 Cobb County
Cobb County - Dental Implants: Affordable denture replacements and aesthetic concerns can now be treated with exciting new dental protocols.
More About Implant Dentistry
Dental Implants - Marietta: If you are searching for a implant dentist in the Cobb County area, look no further!  Call Implant & Family Dentistry at (855) 532-9883 for the professional, affordable dental care you deserve.
Meet the Dentist
Dr. Christopher Bakke and his friendly team are committed to helping your receive the personalized implant dentistry care you need. At Implant & Family Dentistry our staff is trained in the latest techniques.
Dental Care Marietta Georgia – Respected implant dentist offers affordable implant dentistry as an alternative to dentures .
Financial Arrangements
Dental Insurance Marietta GA - Most Carriers Accepted. Dental Insurance Marietta Georgia - Call Implant & Family Dentistry at (855) 532-9883 - We can help you with your dental insurance needs.
Marietta
Marietta - Dental Implants: Our patients tell us that they are very pleased with their dental care from Dr. Christopher Bakke. Personalized service is our highest priority at Implant & Family Dentistry.
---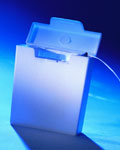 Map and Hours
If you need to find a dentist contact us at (855) 532-9883 for a map, office hours and directions. We're looking forward to helping your learn about your options for affordable implant dentistry.
What We Offer
Implant dentistry in Marietta while you relax with trusted implant dentist Dr. Christopher Bakke. We offer convenient appointments that are designed to fit your busy lifestyle.
Other Services
Dental Implants Marietta can be performed with Cosmetic Dentistry.  Talk with Dr. Bakke about your options for implant dentistry.  Our friendly, caring team of dental professionals is looking forward to meeting you.
Dental cleaning in Marietta is now available with a caring dental hygienist. You deserve, gentle, thorough personalized dental hygiene care every time.
---
Other Highly-Qualified Internet Dental Alliance Practices Around the Country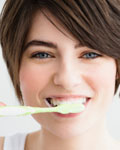 St. Francis, WI
St. Francis root canal dentist Dr. Joseph Stiglitz offers highly-regarded endodontic care for tooth pain. St. Francis Root Canal - Receive reliable root canal treatment at St. Francis Dental Center by calling (844) 317-2161 to set up an appointment.
Riverside, CA
For an experienced Riverside root canal dentist, contact Dr. Orest Frangopol at specializing in dental implants. Riverside Root Canal - Get answers to your questions about root canal treatment by phoning (844) 316-6951 and speaking with a friendly dental team member.
Akron, OH
Chapel Hill Dental Care provides experienced Akron implant dentistry for patients with missing teeth. Akron Tooth Implant - Set up a consultation today with implant dentist Dr. Joseph G Marcius by calling (855) 777-5327.
Paradise Valley, AZ
Call (855) 852-6600 to reach Paradise Valley root canal dentist Dr. Beth Hamann to schedule an exam to relieve tooth pain. Root Canal Paradise Valley - Agave Dental provides reliable, affordable root canal treatment.
Snellville, GA
To find an accomplished Snellville cosmetic dentist who offers porcelain dental veneers, restorative dentistry, teeth whitening, dental crowns and bridges and tooth bonding, contact Dr. Candace Rausch. Cosmetic Dentist Snellville - Just call (855) 563-7057 to schedule an appointment with Drs. Gerald and Candace Rausch, P.C. to arrange for the proficient cosmetic dentistry you deserve.
Montgomery, TX
Connect with Montgomery implant dentist Dr. Timothy Gardner and his Montgomery Comprehensive Dental Center team for knowledgeable dental treatment. Montgomery Dental Implants - Phone (936) 585-6611 for skillful implant dentistry as an alternative to dentures.
Saginaw, TX
For distinguished Saginaw implant dentistry, contact Dr. Ray Snider at (855) 337-0099. Tooth Implant Saginaw - Arrange a implant dentist visit at Lake Country Dental to replace missing teeth today.
Laguna Hills, CA
For Laguna Hills tooth whitening dentistry, contact Alicia Dental at (855) 267-1584. Laguna Hills Tooth Whitening - Experienced tooth whitening dentist Dr. Robert Kluss offers trusted treatment to brighten stained and yellow teeth.
Sunnyvale, CA
Sunnyvale family dentist Dr. Gary Seid offers trusted dental treatment for life-long oral health. Sunnyvale Dentist - For friendly family dentistry, contact Gary L. Seid, D.D.S at (855) 743-5162 and schedule a visit.
Middletown, NJ
For an experienced Middletown Invisalign dentist, call Advanced Dentistry with a Gentle Touch at (844) 309-6354 to set up an appointment. Invisalign Middletown - Dr. Robert Korwin will gladly answer questions about Invisalign dentistry treatment.